---
---
---
---
---
---
---
---
...and last but by no means least...
Who will win the Royal Rumble, who will finish in the last four and the over/under on how many eliminations will each participant make?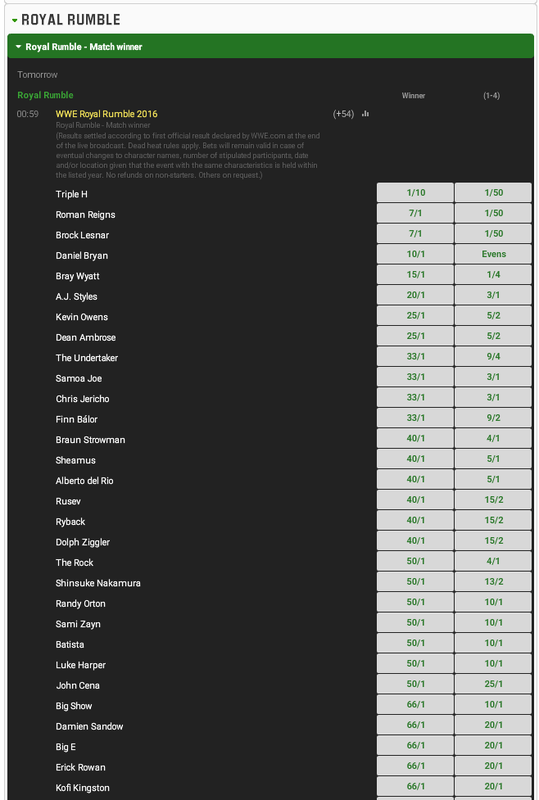 Wikipedia link:
https://en.wikipedia.org/wiki/Royal_Rumble_%282016%29
---
---
Group 2 Class

Posts: 117
Joined: Tue Feb 04, 2014 12:00 am
The favourite came good! Really don't get why Ambrose was 2nd, but for me it was a poor rumble from the outset. Reigns missing the majority of it was a joke and they only really set up Brock v Wyatt for the future along with the HHH, Reigns feud.
The last man standing was a superb match
---
Who is online
Users browsing this forum: No registered users