The NFL is a multi-billion dollar industry and reports this week confirmed that the 32 NFL teams shared huge revenues.
With this increased exposure comes increased NFL betting and tipping opportunities as bookmakers seek to exploit the average punter.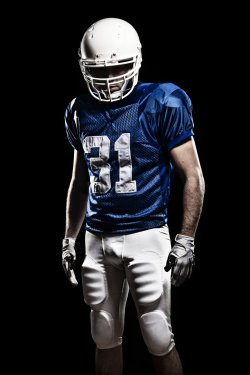 One of the more common ways of doing this is by offering specials markets.
This is a common practice on the high street with the Premier League football and with the rise in popularity of the NFL in the UK, there are plenty of less traditional markets to get your teeth stuck into
The idea of this blog is to highlight some of these markets and try to see if we can find any value in them.
The specials markets discussed below are taken from online bookmaker pages, some offer more and some offer fewer NFL specials.
You can check all the recommended NFL bookmakers at the betting guides page, this guide is updated monthly.
1/ Team to go 0-16
You can get a best price of 33/1 for a team to go through the season without a win.
Granted, there are some pretty horrible teams in the NFL, and plenty are used to losing.
I see a few problems with this bet.
Firstly, 33/1 is roughly the equivalent of backing 16 straight bets at 1/4 or 1.25.
Another problem is the difficulty it is to go 0-16. It's so difficult to do, that since they went to a 16 game schedule in 1978, only the 2008 Detroit Lions have managed the feat meaning less than 0.1% of teams have gone winless.
Still, like that 33/1?
Value Or No Value?
A pretty emphatic no value on this one.
If you really want to take a team to go 0-16, you would be best served to oppose that team on an individual basis during the season.
You will likely find that if you are successful, you're rolling accumulator will net you bigger odds than 33/1.
2/ Team To Go 16-0 or 19-0
You have to admire bookmakers for trying.
A team to go 16-0 is currently a best priced 40/1 whilst a team to go all the way to 19-0 is 100/1.
The only perfect season was back in the 1972 regular season which was 14 games long so the Miami Dolphins went 17-0.
Back in 2007, the New England Patriots went 16-0 but then fell in the Superbowl to the New York Giants.
Similar to the 0-16 market, the stats show that it is a difficult thing to do.
The 2009 Indianapolis Colts are a perfect example of being wary in this market.
After opening 14-0, they promptly rested their starters for the rest of the regular season which ended with 2 losses.
Believe it or not, once a playoff seeding is guaranteed, ensuring their players stay healthy takes precedent over a record like this.
Value or No Value?
Again, both of these are no value for me. The landscape of the NFL changes every week with injuries, suspensions, etc. and as with the previous bet, a rolling accumulator is the way to go if you really believe a team can go 16-0.
This allows you to assess your position each week and to get out if you want to or reduce your stake and keep some profit.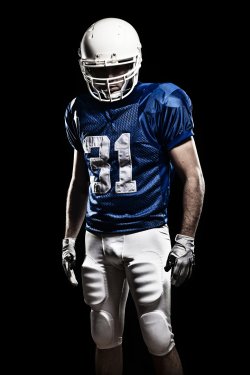 3/ Regular Season Wins
This is one of my favourite types of NFL Special.
All it involves is picking whether a team will get more or fewer wins than the bookmaker's line.
Odds for this market generally fall around the 10/11 (1.91) mark.
The key to this is looking at a team's schedule.
Value or No Value?
If you take the time to look at all the lines available and at the schedules, then there is definitely some value to be had with this market.
4/ To Make The Playoffs (Yes or No)
Again, one of my favourites as this just simply involves predicting if a team will make the postseason.
The odds aren't as favourable as the regular season wins market and there may be more value in the Division winner market.
Value or No Value?
There is value to be had here.
However, I tend to look at the teams I think have an outside chance of winning their Division as their playoff odds will be better than those who are considered a lock-in a Division.
5/ Season Points Totals
Some bookmakers have this market available and they are asking you to predict the total regular-season points a team will score.
Rather than just a simple line, they have set 3-way lines for this market.
Whilst any ante-post bet can be scuppered by an early injury or two.
I think this market is more at risk to any changes in personnel or playbook changes.
Value or No Value?
I'm making this a no value market. If I had access to NFL playbooks then I'd be laughing but as that isn't going to happen, there are just far too many unknowns to consider.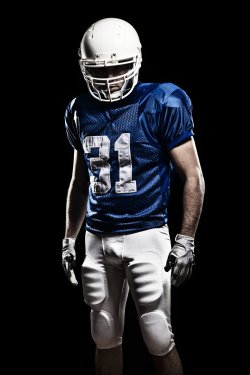 6/ Rookie Specials
These markets intrigue me.
As well as the Defensive & Offensive rookie of the year markets, we also have individual player markets available for some of the high profile rookies such as Johnny Manziel.
There is a load of value to be had in the rookie of the year markets.
Typically, the higher-profile rookies will be at the top end of the betting.
Obviously, these are talented players (otherwise they wouldn't have been drafted) but the bookmakers often see their media presence as a guarantee they will have a stellar season.
Often, the most value will be had in the middle of the betting markets and what you need is a player who is likely to either start the season or be in contention to start within the first few weeks as they will need a good body of work to impress the voters.
Value Or No Value?
Definite value. Check back when I'll take a look at some more specials markets and look at them in more detail and try to find some value picks for the NFL Season.
To see a wide range of fantastic blogs from the rest of the OLBG bloggers, click here.
You can also follow me on twitter @UTR_83