Be Offensive In American Football !
The old adage of defense winning championships is history.
It has been for years if we are truly honest with ourselves.
American Football Offenses are running the show now.
Your American Football Tips and Bets need to focus on offense capabilities. of teams.
Kirby Smart
There will of course be exceptions.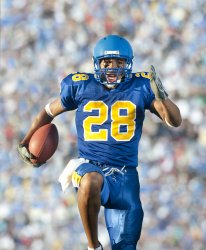 However, when Kirby Smart Head Coach of the Georgia Bulldogs said before they faced LSU in the SEC Title Game:
"The saying doesn't hold like it used to."
We as American football tipsters should sit up and take notice.
We need to put the idea that defenses winning championships to bed - once and for all.
The LSU went on to win the College Football Play-Off easily beating
Georgia By 27 Points
Oklahoma By 35 Points
Clemson By 17 Points
Joe Burrow throwing 463 yards in the Championship Game made this obvious enough.


Super Bowl LIV
Shortly after this Super Bowl LIV was contested between two teams that ranked in the top 6 for total offense and top 5 for scoring through 2019
Kansas City winning, and looking very much like the start of a dynasty after committing to a 10 year $503 million contract for Patrick Mahomes highlighted this.


Slow To React
The NFL has been slow to react to changes in the College Game, but it has added some of the creative offensive outputs.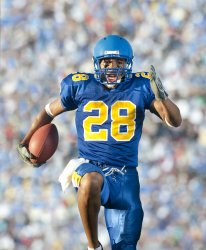 The Jet - Sweep for example has been a staple in NFL offenses since 2018 much as the Run _pass option was beforehand.
There is also good reason that Andy Reid is the perfect coach for the "Mahomes Era" at the Chiefs, and why Sean McVay took the Rams to Super Bowl Liii.


Highest Performing Quarterbacks
The highest performing quarterbacks throughout the NFL are no longer the pocket passers and stalwarts.
A new class has emerged that are way more mobile, have the ability to throw downfield and can slip out of trouble in almost inconceivable ways:
These names below have been dazzling NFL fans for years
Lamar Watson
Patrick Mahomes
Russell Wilson
De Shaun Watson
Josh Allen looks to be stepping up in the early games of the 2020/21 season.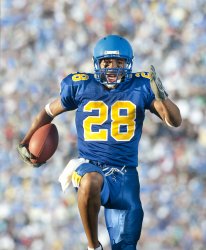 In College, even those who are noted as traditional pocket passers have shown new abilities to impact the game with their legs.
Joe Burrows picked up 64 yards on 14 carries in LSU's title-winning year in a season-defining 46-41 win over Alabama.
Trevor Lawrence turned the game on its head against Ohio State when rushing for a 67-yard touchdown and ended the day with 107 yards on 16 carries.
Both of the above found the end zone in the Championship game as well.


Offenses Running The Show
The diversity of play design will always give them an edge, and outside of a generational defense that is almost impossible to put together these days because of salary caps.
Georgia could prove the exception in 2020 but I doubt it.


Kansas City Chiefs
Through their Super Bowl-winning postseason, the only game the Chiefs didn't have to come back from double digits was the Championship game itself, when 21 points down to Houston.
Mahomes has come back from double-digit deficits several times already in his short career.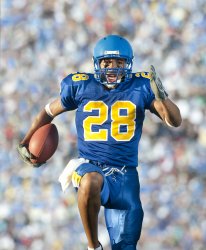 The ability to score from anywhere on the field, with misdirection play-calling a dual-threat quarterback and a group of capable wide receivers is simply too much for a defense to keep track of.
Someone will get open and make a big play eventually, particularly when there is an extra defensive assignment.
But it is not only about the inevitability of a team with a stacked offense scoring, the result is just as impossible to deal with.
Teams with a strong focus on defense also have a game plan on clock management.
They know that eventually, a big play will come.
The logic follows that you want to limit your opponent's time on the ball.
Having Offensive Ability
Not only can a strong offense score regularly, but this extra offense ability also affects the opposition's defense time management.
Unfortunately when falling behind that puts such a team off schedule.
Teams that are defensed focus are caught in a catch 22 situation, and in trying to catch up are prone to committing more and more costly turnovers.
The Chief for example forced 16 interceptions last year in the regular season (5th best in the League).


The Numbers and Stats
The stats tell us how important a functioning offense is.
In 2019 the 3 main teams that were SuperBowl contenders all finished in the top 5 of points scored.
2018 was similar with 4 teams, as was 2016 and 2017.
You have to go back to 2015 and Super Bowl 50 to find a team that wasn't a top 5 offensive team in terms of scoring.
You need a top offense if you want to compete for the Vince Lombardi Trophy.


OFFENSE STATS
| Super Bowl Year | Final | Team | Points Per Game | Ranking | Team | Points Per Game | Ranking |
| --- | --- | --- | --- | --- | --- | --- | --- |
| 2019 | Kansas City Chiefs v San Francisco 49's | Kansas City Chiefs | 28.2 | 5th | San Francisco 49's | 29.9 | 2nd |
| 2018 | New England Patriots v Los Angeles Rams | New England Patriots | 27.3 | 4th | Los Angeles Rams | 32.9 | 2nd |
| 2017 | Philadelphia Eagles v New England Patriots | Philadelphia Eagles | 28.6 | 2nd | New England Patriots | 28.6 | 2nd |
| 2016 | New England Patriots v Atlanta Falcons | New England Patriots | 27.6 | 3rd | Atlanta Falcons | 33.8 | 1st |
| 2015 | Denver Broncos v Carolina Panthers | Denver Broncos | 22.2 | 19th | Carolina Panthers | 31.3 | 1st |
What about their comparative defenses?
The stats below show that teams can give up yardage and points and still have a brilliant season, defenses matter less!!
DEFENSE STATS
| Super Bowl Year | Final | Team | Yards Per Game | Ranking YPG | Points Per Game | Ranking PPG | Team | Yards Per Game | Ranking YPG | Points Per Game | Ranking PPG |
| --- | --- | --- | --- | --- | --- | --- | --- | --- | --- | --- | --- |
| 2019 | Kansas City Chiefs v San Francisco 49's | Kansas City Chiefs | 349.6 | 17th | 19.3 | 7th | San Francisco 49's | 281.8 | 2nd | 19.4 | 8th |
| 2018 | New England Patriots v Los Angeles Rams | New England Patriots | 359.1 | 21st | 20.3 | 7th | Los Angeles Rams | 358.6 | 19th | 24.0 | 20th |
| 2017 | Philadelphia Eagles v New England Patriots | Philadelphia Eagles | 306.5 | 4th | 18.4 | 4th | New England Patriots | 366.0 | 29th | 18.5 | 5th |
Conclusion
Put more emphasis on teams' offensive capability than its defensive capability when placing NFL tips and bookmaker bets.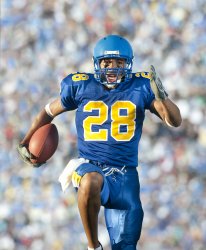 Or as Kirby Smart put it:
"Now it's like I got to play pretty good defense I got to score a lot of points.
I can't play bad defense but I might not have be perfect
Its the way a lot of teams have had success
They probably take more chances and risk in that they score a ton of points.
I am not talking about LSU I am talking about college football because I think LSU plays really good defense but an explosive offense allows you to play a certain way of defense too because you know that are going to score a certain amount of points."
Author -Arniehi
I have been an OLBG member since 2010 and have a passion for most sports but favour football both American and English.
You can follow me on Twitter https://twitter.com/arniemurths