The NFL is big business and every week there are hundreds of NFL betting markets to choose from.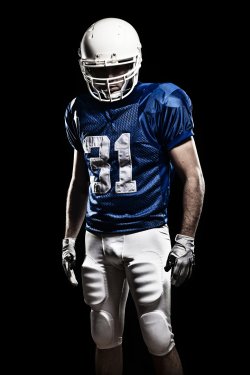 With the continuing impressive coverage from Sky Sports bringing the NFL to a new audience, and multiple live games each week, more and more casual bettors are turning to the NFL to get their betting fix.
From reading various NFL and betting forums over the years, there appears to be a couple of misconceptions about betting on the NFL
The casual bettor can easily get stung if they don't do their homework.
Low points total or double-digit points spread are what I'm talking about and this blog is going to use the last twelve seasons to take a look at each of these points.
The blog will hopefully provide some advice to those who are fairly new to betting on the NFL.
After reading my blog please visit the betting school and especially the NFL page.
A low points total
Firstly, setting a threshold for this is subjective.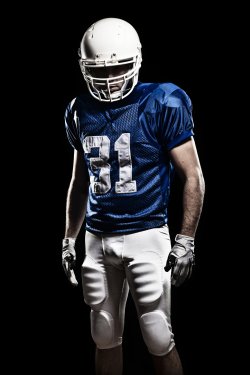 I have used teamrankings.com to check back on closing lines
The most common ten lines are all at 40 points or above (going up in 0.5 point increments)
For the purposes of this blog, I'm looking at the really low totals so I've set out the threshold to be 35 points or less.
The misconception that I'm talking about here is that a lot of bettors see a low total and think that the bookies have made a mistake, taking the overs without even thinking.
Since 2003, only 179 of 3,204 games (5.59%) have had a closing line of 35 points or under which only equates to approximately 14 regular season matches.
The first question we need to ask is why the total is low and for me, there are two possible answers.
We could have a matchup between two top defenses or the weather could be atrocious.
The best example of weather affecting the offense is back in November 2007 when torrential rain combined with new grass turned Heinz Field into a quagmire as the Pittsburgh Steelers defeated the Miami Dolphins 3-0 with a field goal with just 17 seconds left.
Since 2003, 91 of the 179 games with a closing line of 35 points or less have gone over the total with 80 going under and 8 pushes.
At average odds of 10/11, blindly backing the overs would lead to a profit of 2.81 points or a return on level stakes investment of just 1.57%
However, the general feeling is that offenses are getting better
With most of the new rules more favourable to offenses than defenses, points totals are getting higher and there hasn't been a closing over/under line of 35 points or less in the last two seasons.
The double-digit spread
Double-digit spreads aren't all that uncommon in the NFL with 425 games (13.26%) having a favourite of 10 points or more since 2003.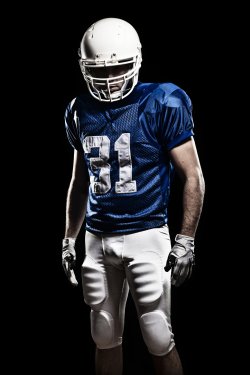 However, a two-touchdown favourite (14 points) is less common with just 91 games (2.84%) since 2003 seeing a 14 points or greater favourite whilst teams favoured by 17 points or more happen once a season on average with just 13 games (0.41%) since 2003.
The misconception here is similar to that with the Asian Handicap in football.
The big spread must be there for a reason so I'm going to take it on.
Of course, there is a reason why the spread is so high and that's because it's one of the strongest teams in the NFL pitted against one of the weakest.
The NFL strives to be as competitive as possible with the salary cap and setting the draft so the teams with the worst records the previous year pick first but invariably every year sees teams with just a couple of losses and teams with just a couple of wins.
The biggest spread I can remember was back in 2013 when the Denver Broncos hosted the Jacksonville Jaguars.
There was a massive gulf in class between these two franchises with Denver favoured by 26.5 points. Jacksonville lost 35-19 but comfortably covered the spread.
This game was discussed at the time on the OLBG NFL Forum and if I remember correctly, the feeling was that although big wins are common in the NFL, they tend to be unexpected and not involving those teams who are heavily favoured.
Looking at the stats, those thoughts are backed up with teams favoured by 14 points or more going a combined 38-50 with three pushes.
At average NFL point spread odds of 10/11 that would represent a profit of 7.50 points if blindly backing the underdogs or a return on level stakes investment of 8.24%.
Taking it a step further and taking out the road favourites of 14 points or more would lead to a 31-44 record with three pushes which would lead to a profit of 9.04 points or a return on investment of 11.59% which is pretty healthy.
Conclusion
Betting blindly in any sport can be dangerous and is certainly not advisable.
However, the above stats can be used as a starting point to form the basis of sound reasoning behind a bet
Check out the American Football forum for more discussion as the countdown to the season starts