However, if we look at the biggest percentage increases in GDHI over the last 10 years, then nowhere in London makes it into the top 10. In fact, only areas in the north are featured.
30-40 years ago, there was a clear divide in terms of wealth between the north and south. However, with more young people moving north due to the growing job opportunities and cheaper house prices, the wealth has been more evenly spread around.
In top place, with a 28.8% increase in GDHI compared to 2012, is Barrow-in-Furness. Located in Cumbria, its picturesque placement by the Lake District is a great place to retire, with households now having a disposable income of £19,046.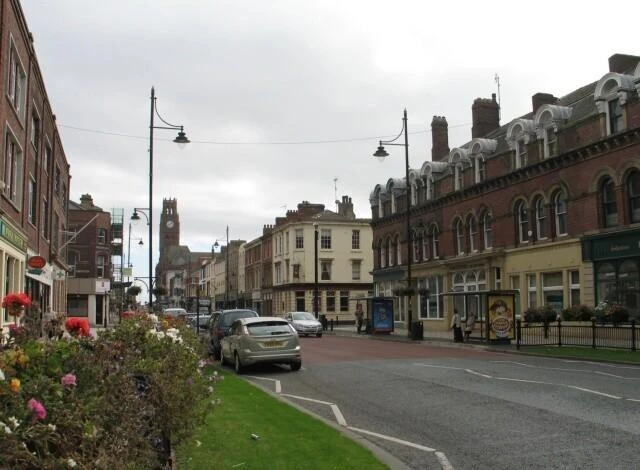 Barrow In Furness
Manchester comes in second place, with a 28.3% increase. With the BBC and ITV recently moving to MediaCity, Manchester has since seen a huge influx of Londoners moving up to take advantage of the jobs and cheaper house prices (average prices currently stand at £283,563), with a gross disposable income of £15,389 in 2022.
Several areas in Cumbria make it onto the list, with Carlisle in third place, Eden in fifth, and Copeland in eighth, seeing a 28%, 27%, and 26.1% increase in GHDI over the last 10 years respectively.
The northeast – which was once seen as the poorest area of England – has also made it into the top 10, with Newcastle a hub of job opportunities, and Northumberland another attractive retirement option.
Darlington and Tameside are in sixth and ninth place, with a disposable income of £18,205 and £17,357; and Northumberland has also made its way into the top 10. Full of charming towns and beautiful beaches, it's a great place to enjoy a slower pace of life, with retirees moving there helping to increase disposable income by 25.4% over the last 10 years.
The table below shows the UK areas where GDHI has increased (as a percentage) the most over the last 10 years (2012 – 2022):