Ante-Post Multiples for Cheltenham 2016 - A win + Each Way Lucky 31
As I sit writing this, I excitedly tell myself "just 1 month to go until it all starts again, brilliant, can't wait" - no I'm not talking about Christmas day, or my birthday, I'm talking about the start of the Cheltenham Festival and all of you reading this who are jump racing fans will share those thoughts, I just know you will.
Now I've been a fan of horse racing as a whole sport since I was a kid, trips with my family to Doncaster for the St Leger aged 10, maybe slightly younger, so I've been a fan of horse racing for a very long time indeed, getting on for 30 years now.
Flat turf racing was what I was brought upon, that's what my dad preferred, I loved going with him and still very much do so, still love the flat action and will be there at Doncaster when it all kicks off again in months time.
At the start of every year, I always have the key dates immediately put in my diary, yes family birthday's are in there of course, but I'm talking about Lincoln Handicap day, Derby day, St Leger day, Royal Ascot, York Dante meeting, November Handicap, the list could go on and on.
For a very long time it was only the flat action that really got me interested and excited, I never really took to close an interest in the jump racing scene, I watched it and had the odd bet, but I'd never been to a jumps meeting and so while I knew Cheltenham was big, important and something that extra special to jump racing fans, I never really got why.
Well that was the case until around my mid 20's, some 10+ years ago, when I was just completely mesmerised by the sheer brilliance that the likes of
Best Mate, Baracouda, Moscow Flyer, Azertyuiop, Monsignor, Istabraq
and many more jumping legends produced at the Cheltenham Festival, and indeed seeing what those truly brilliant horses meant to the 50,000+ at Cheltenham.
Even just watching on the TV it looked incredible, it felt fantastic to feel the buzz of the awesome, high octane crowd that clearly and totally loved just being there, and ever since getting the Cheltenham feeling for the first time back them, I now understand that Cheltenham Festival buzz and I am part of it, I feel it every year now.
I count myself very lucky to have been to Cheltenham for the festival, courtesy of the fantastic gesture of OLBG providing me with a ticket to experience the Tuesday of last years festival, it was magical, it was truly awesome experience that I won't forget, you'll know that if you've been you cannot forget, it's just too much of a fantastic experience to forget, big thanks to OLBG for that experience.
The Cheltenham Festival buzz doesn't stop, those jump racing fans and Cheltenham Festival fans will know exactly what I'm talking about, we spend all year looking forward to the festival, and as soon as the festival is finished we instantly look forward to the next, the Cheltenham Festival cycle never truly ends, it just goes quiet for brief moments during the year between each festival.
A massive part of the Cheltenham Festival is of course punters planning their punting attack for the week, watching the racing action between festivals, working out which horses to back and which horse to ignore, dreaming of landing that big ante-post accumulator and plotting which horses to back on each day of the 4 day festival.
Hours are spent plotting which horses to combine in multiples and which horses to risk a daft £5 each way on at huge odds even if you know that it probably won't even run, you can't resist because the thrill of hitting it big and getting it right at the Cheltenham Festival is the biggest buzz for jump racing punters, it just feels like something extra special when you plot one up for Cheltenham and it comes good.
My betting approach and views to this years Cheltenham Festival
In years gone by I would have already had loads of ante-post multiples placed with the bookmakers, indeed I've been pretty lucky and hit some fantastic long range multiples in the past, this year I've not done as many ante-post bets yet and only really just started looking properly at the Cheltenham ante-post lists.
I've been off work last few days & I've spent time looking at the Cheltenham Festival races to see if I can come up with a Win & Each Way Lucky 31 option just as I did for last years Festival, indeed last year I managed to get 4 winners & 2nd in the Win Lucky 31 option so very close indeed.
My policy from last year was to target 5 Festival races to pick a Win & Each Way option in each race and this year the 5 races I concentrated on are the Supreme Novice Hurdle, The Champion Chase, The Champion Hurdle,
Ladbrokes
World Hurdle & Cross Country Chase, yes they are all top class, competitive races but compared to the other 22 festival races, those 5 races look, and I say look not are, more straightforward to solve in my opinion.
I'm going to nominate a win and each way option in each of the 5 races named and nominate a win and each way lucky 31, it's a betting approach that has worked for me in the past and as a punter I feel you should always stick to what you know and to what suits you best.
So I'm now going to go through my reasons for my selections in those 5 races named, below you will see how I'm combining them in my ante-post multiples, hope you find all of this interesting and useful in some way :-
odds quoted correct at time of writing, odds taken from https://sports.ladbrokes.com/en-gb/racing/horse-racing/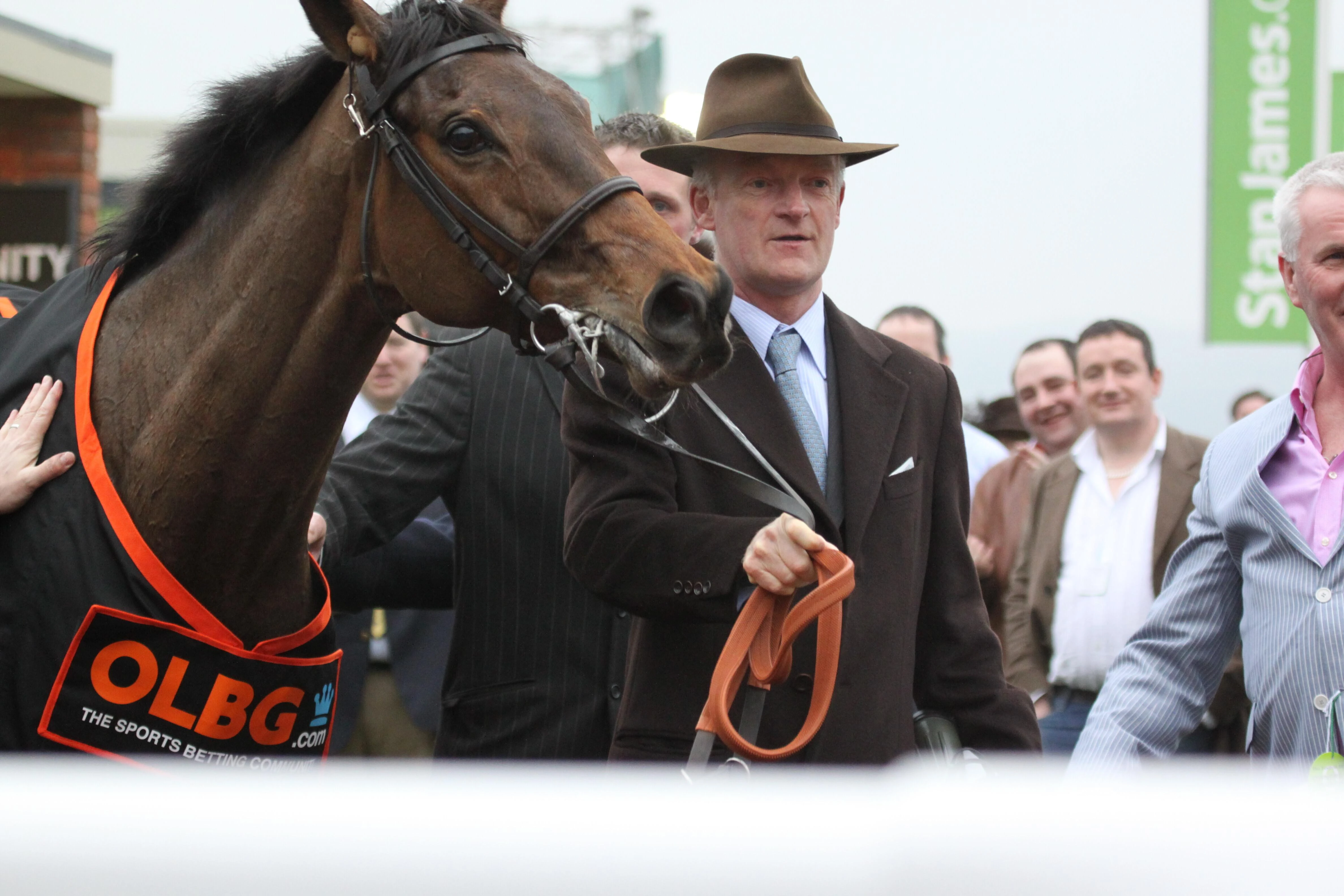 Supreme Novice Hurdle :- MIN win & SUPASUNDAE each way
I'm starting with the Supreme Novice Hurdle, the opening race to the festival, as it's always been one of my favourite Cheltenham races and probably always will be now after personally being at Cheltenham in 2014 and witnessing the awesome
VAUTOUR
destroy his rivals with such class and authority.
The win of Vautour gave Willie Mullins and Rich Ricci their 3rd consecutive Supreme Novice Hurdle and as we approach Cheltenham 2016 that formidable, prolific combination are widely expected to make it an incredible 4 on the trot in the Supreme as
MIN
sits well clear at the head of the market with short odds to reflect his short name.
Now I must confess that the entire hype & buzz around Min had somehow passed me by as I wasn't aware of him until after he'd impressively beat Gurteen, who has since won easily, at Punchestown back in December
Min
.
After that ultra impressive win
Min
was all the rage and twitter was full of people saying they'd got huge ante-post odds on him for Cheltenham and that all repeated itself when
Min
again won very, very easily on his next start at Punchestown in early January.
5/4 or there abouts is the price of
Min
for the Supreme Novices Hurdle and while that's short, it's probably right of the bookmakers to price him like that given the incredible record of the connections and given how naturally brilliant Min has looked so far, indeed Vautour looked extra special when winning this race, Douvan was just as special and the talk is
Min
can and will do the same, he's undoubtedly the one to beat with so much in his favour.
Henry De Bromhead is a trainer who I've followed for a long time & he's a trainer who's produced plenty of horses to give their best at the Cheltenham Festival winning & getting placed in festival races and most at big odds via the likes of Sizing Europe, Sizing Australia, Smashing, Grand Jesture and more.
Last year Henry trained Sizing John to get placed in the Supreme at 25/1 and I believe he's got another lively each way candidate in
SUPASUNDAE
who has Cheltenham Festival form having ran well in the Bumper last year, his formlines include easily beating both Yanworth & Thistlecrack in a Listed Bumper at Ascot and he also easily dismissed the highly regarded former Festival winner Silver Concorde by 13 lengths on his last start.
Now if
SUPASUNDAE
was trained by Willie Mullins and had formlines like that he'd be single figure price for the race so the 20/1 on offer looks huge, indeed I'm on each way at 25/1 and I do believe
SUPASUNDAE
has what it takes to be a live each way shot at value odds.
Champion Chase :- UN DE SCEAUX win & SPECIAL TIARA each way
The Champion Chase has always been one of my favourite races since watching the unreal Moscow Flyer show his brilliant best and also backing Sizing Europe to win it at big odds a few years ago, watching them go flat out over 2 miles travelling & jumping at speed is just great to watch.
Moscow Flyer was a truly brilliant horse who only seemed to lose when he fell, if he stood up and completed he usually won and that's exactly the same for the incredbile
UN DE SCEAUX
who is just sensational to watch in full flight and he's only lost when he's fallen.
Suffering 2 falls does mean there is a nagging doubt about Cheltenham for
UN DE SCEAUX
but he won at the festival last year and his last win at Ascot was absolutely fantastic, I'd only be concerned about Un De Sceaux's chances if Vautour turned up but still
UN DE SCEAUX
has to be the major, major contender and should win as long as he jumps.
While Un De Sceaux looks the most likely winner, nothing is guaranteed in horse racing and that's why it's sensible to have a back up each way option and for me Henry De Bromhead's
SPECIAL TIARA
is the one I'm most interested in and the best value each way option in the race.
Yes I've got big respect for the likes of Sprinter Sacre & Sire De Grugy if they are their best but for me
SPECIAL TIARA
has what is required and definitely capable of going close if things go his way, he's a brilliant jumper, he's won big races before and he was in front going to the last in this race last year and fought on for an excellent 3rd place, 12/1 looks great each way value to me.
Champion Hurdle :- FAUGHEEN win & IDENTITY THIEF each way
I've got great and bad memories of betting on the Champion Hurdle, but purely from a viewing perspective I've only got great memories of the Champion Hurdle, overall alongside the Champion Chase it's probably my favourite race of the entire meeting, with the Supreme Novice Hurdle right in the mix as well.
FAUGHEEN
was a brilliant winner of the Champion Hurdle last season and as a 1/4 shot he's obviously expected to be a brilliant winner again, indeed I can't sensibly oppose him as the most likely winner and I can only see a heavy jumping mistake costing him but he's good enough to make a mistake and still win.
That said things can go wrong and again it does make sense to have a back up plan, again I call upon one from the ever improving yard of Henry De Bromhead and I rate
IDENTITY THIEF
as the best each way value option against Faugheen.
I first pointed OLBG members in the direction of Identity Thief over 18 months ago and I've followed him since he won at huge odds on debut, he's since developed into a high class horse, perfectly signified by his excellent fighting back win to the aptly named Fighting Fifth Hurdle at Newcastle.
He's since run another excellent race to just be denied by Nichols Canyon in bad ground, in my mind there is every chance he'll be very well suited by the demands of Cheltenham, the better ground should help him and I feel he's got every chance to at least get placed, I'm on for very small money at 40/1 + bits at 25/1, 20/1 and 14/1 so I certainly hope so.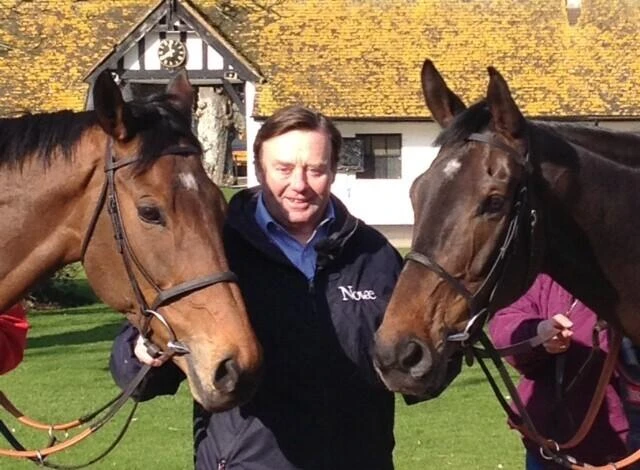 Ladbrokes World Hurdle :- THISTLECRACK win & WHISPER each way
Baracouda & Inglis Drever winning are my best personal memories of this race from a betting perspective and that tells you it's not been a great race for me in recent years but it's still always a fascinating contest to try and work out.
My approach this year is most definitely to start with the favourite
THISTLECRACK
who has been superbly impressive and looks to be getting better with every run, I'll admit he wasn't on my radar before he won so well at Newbury and I still wasn't sure about his credentials for a World Hurdle after his 2nd seasonal win at Ascot because while it was a Grade 1 in name I don't think it was that strong a race.
Clearly I was wrong to doubt
THISTLECRACK
because his sensational win at Cheltenham last time out and was incredible and clearly he has to be the absolute standout contender for the World Hurdle, there isn't another staying hurdler who has shown anything like that form and on that form he could well make the current 5/4 look incredible, he'd be long odds on if trained by a high profile trainer.
So Thistlecrack is the deserved favourite and definitely the one to beat, indeed he might well be impossible to beat but that still leaves a few places up for each way plays and this is where I take what has admittedly to be regarded as a gut instinct/risky punt as I'm still keeping faith with Nicky Henderson's
WHISPER
despite having had 2 horrendous runs this seasons.
I started the season believing
WHISPER
was a cracking each way bet for the World Hurdle after his excellent Grade 1 win at Aintree last season where he beat the World Hurdle winner Cole Harden amongst other leading fancies,
Whisper
is proven at the festival and definitely has the class and stamina to be a major player.
As I said though the problem is that he's had two very poor runs this season so it's a leap of faith to think he can show his best at the Festival, that's where the risk comes in but honestly apart from the favourite I believe the race is completely wide open and I just hope
Whisper
can somehow remember how to run to his best, if he does then that 25/1 will look truly massive, call me mad but sometimes you have to take a real punt and see what happens.
Cross Country Chase :- JOSIES ORDERS win & ANY CURRENCY each way each way
I've had a real soft spot for this querky but now fully established Festival contest since Sizing Australia took the honours back in 2011, I just find it a really fascinating race to watch and it's a race that's been lucky for me.
JOSIES ORDERS
is the favourite for this years renewal of the Cross Country Chase and deservedly so on form as he's been brilliant around the unique Cheltenham Cross Country set-up and assuming he's at his best again on the big day then he's the one to beat and 5/2 looks good right now, could well be shorter on the day.
My each way option in the Cross Country Chase is
ANY CURRENCY
around the 10/1 mark, he's also proven himself over the course at Cheltenham and while he disappointed last time out, he'll be perfectly primed for a big run and his best will see him go close so worth each way shot at 10/1, again another that could be shorter on the day.
They are my thoughts and selections for those 5 races, here are the multiples that I'm going to be putting them together in, I'll be backing them individually on the day as well and include them in smaller stakes multiples with other runners on each day too :-
My Ante-Post Win Lucky 31 + Acca
Supreme Novice Hurdle - MIN at 5/4
Champion Hurdle - FAUGHEEN at 1/4
Champion Chase - UN DE SCEAUX at 4/6
Cross Country Chase - JOSIES ORDERS 5/2
World Hurdle - THISTLECRACK at 5/4
My Ante-Post Each Way Lucky 31 + E/W Acca
Supreme Novice Hurdle - SUPASUNDAE at 20/1
Champion Hurdle - IDENTITY THIEF at 10/1
Champion Chase - SPECIAL TIARA at 12/1
Cross Country Chase - ANY CURRENCY at 10/1
World Hurdle - WHISPER at 25/1
odds quoted correct at time of writing, odds taken from https://sports.ladbrokes.com/en-gb/racing/horse-racing/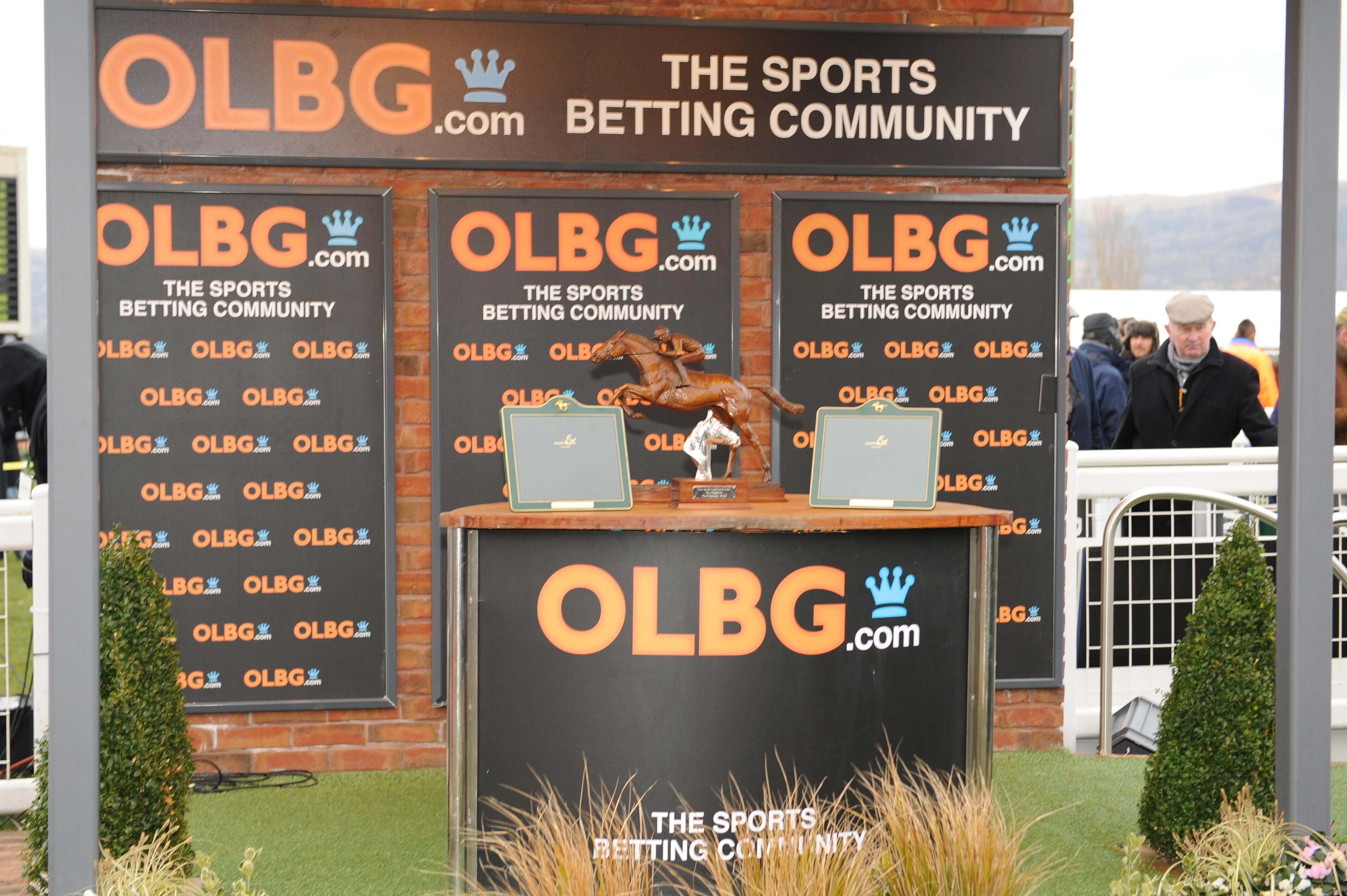 They are my thoughts on my first real ante-post punt for the Cheltenham and they are the 5 races/selections which I personally feel are the most solid, I hope you find them interesting and useful in some way.
Odds taken from source stated, obviously remember to shop around for the odds/terms you are looking for.
Feel free to offer your own opinions, all opinions welcome and respected